Imagine young-looking, wrinkle-free skin. For patients with well-defined wrinkles or creases, such as the fold between their nose and mouth, injectable fillers are a simple, effective solution. RADIESSE® is a safe, long-lasting, natural solution. RADIESSE has proven to be a safe and effective alternative for those patients wishing to avoid the potential side effects of bovine and solid implant materials.
HOW IT WORKS
RADIESSE initially acts as a dermal filler, adding volume beneath the skin. After about 3 months, the microspheres in RADIESSE act as a framework for new collagen as its production increases. It is long lasting and does not require a skin test because it is made from the same mineral component found in our bones and teeth.
By supplementing your skin's own depleted collagen, RADIESSE is a safe, effective, time-tested, non-surgical wrinkle treatment that provides immediate results. Our Acadiana patients choose these treatments for a variety of reasons, including improving:
Creases that run from the nose to the corners of the mouth (nasolabial folds)
Vertical lip lines (perioral lines)
Thin lips
Depressed scars
Marionette lines (oral commissures)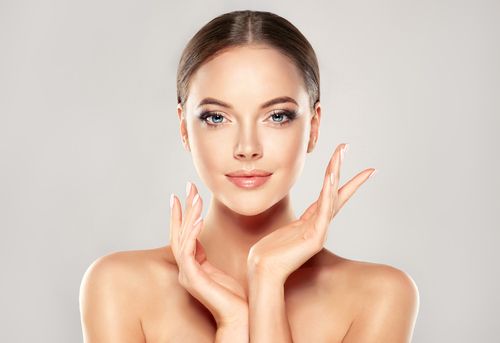 WHAT TO EXPECT
Our Acadiana patients appreciate RADIESSE treatments because they are performed right in our office and take only about 15 minutes. First, we apply a local anesthetic to the targeted areas. RADIESSE is injected into the wrinkle through a tiny needle and placed just under your skin. Patients are up and around immediately after receiving their RADIESSE treatments. Any discomfort following the procedure can be controlled with over the counter medications. The treatment site may have slight swelling and bruising.

Results with RADIESSE are immediate, so you can determine right away if you are happy with the results or if you would like some adjustments. Usually, one treatment is sufficient because RADIESSE is not absorbed by your body and is long lasting. Depending on the area treated, most of your improvements may last for several months or even years. Some touch-up treatments may be necessary.