As we age, the amount of fat in our face, which contributes to a youthful appearance begins to dissipate. This natural occurrence can lead to sunken areas on the face or sagging deflated-looking skin that makes us appear older than we are.

Voluma™ consists of hyaluronic acid which is a substance found naturally within the skin. Voluma™ is injected deep beneath the skin, to offer greater support and structure to the overlying skin. Injecting Voluma™ into these deep layers can create a noticeably smoother appearance to the skin; provide lift and more substantial definition to the facial structure.

Voluma™ is the first and ONLY FDA-approved dermal filler formulated specifically to add volume to the mid-face/cheek area. It provides a subtle, natural enhancement to the mid-face that lasts up to 2 years.
IS VOLUMA™ RIGHT FOR ME?
Whether you were born with cheekbones you loved that have diminished over time, or if you want to have the cheekbones and definition you never had before but always longed for, Voluma™ can provide a solution!

Voluma™ is safe, affordable and non-invasive. It is intended for a wide range of clients looking to achieve mid-face volume, or more prominent, sculpted cheekbones. For both men and women alike, with Voluma™, you get immediate satisfaction with no downtime.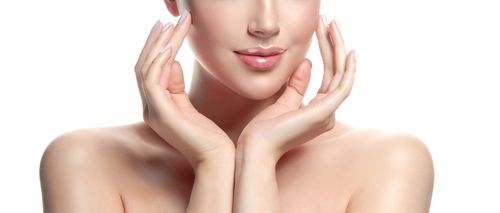 DETAILS OF THE PROCEDURE
Administering the Voluma™ typically take about 15-30 minutes. Once complete, results can be seen immediately. Unlike surgical options, Voluma™ has no downtime, which means patients are free to resume their normal life the moment they walk out of the office.

The most common side effects are mild and include symptoms commonly found in the recovery process of minor surgery such as irritation, swelling or redness at the injection site. This procedure is reversible if so desired, simply with the injection of a dissolving enzyme.