Several factors ranging from heredity and age to weight loss can affect the appearance of a person's buttocks. Excess fat or sagging skin on the buttocks can cause them to feel self-consciousness and physical discomfort, and they may even experience interference with mobility.
The butt lift is a cosmetic surgical procedure that aims to restore the original look of the buttocks, improving the appearance of a sagging or shapeless rear end. This procedure is something that many people across the globe seek out, and its success rate is very high.
A butt lift can provide many benefits. You can enjoy the feeling of having a butt that looks toned and in shape, and you can eliminate any discomfort and other physical issues caused by excess fat or skin. The butt lift procedure is also permanent, which means you won't have to worry about getting another one done. Instead, you'll be able to enjoy beautiful results for years.
ELIGIBILITY FOR THE BUTT LIFT
You are an ideal candidate for a butt lift if:
You suffer from sagginess of the gluteal (butt) area
You have too much skin around the gluteal area
You have experienced drastic weight loss or have undergone bariatric surgery
You have thin layers of fat beneath the loose skin
You have loose sagging skin as a result of pregnancy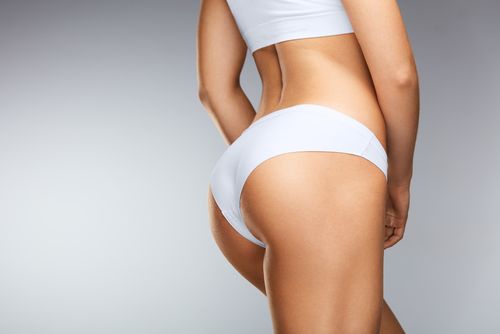 In order for the surgery to be effective, it is also necessary that you do not smoke. Your surgeon will request you to quit smoking for a few weeks prior to the surgery. This is because smoking can affect your ability to heal.

Additionally, you must also have achieved a certain level of stability (one-year minimum) in regard to your weight. Further weight loss or gain must be avoided.

You must also be healthy on an overall basis. There should be no significant medical conditions such as heart disease or diabetes. Generally, it is best to get clearance from your doctor before your butt lift procedure.
WHAT TO EXPECT FOR THE BUTT LIFT PROCEDURE
The procedure is a simple one that involves surgically removing fat and skin through liposuction and excision. Though there are various approaches and techniques, the procedure generally involves making an incision in areas such as above the buttocks, in the groin region, below the cheeks of the buttocks, or on the hips.

Once the incision is created, the surgeon can remove the extra skin and pull the leftover skin taut. Liposuction may also be done to contour the thighs and buttocks further. This results in buttocks and thighs achieving a more balanced appearance.

Finally, the incisions are sutured and sealed in layers to ensure the tightness of the skin. After this, the necessary dressings are applied, and the placement of drains may be performed in order to carry out excess fluid.
RECOVERY PROCESS
During your recovery from the butt lift procedure, it will be important to relax and take it easy at home. Post-surgical bruising and swelling are normal and only temporary, and a compression garment may be provided to tighten the skin and to lower swelling.

It will be necessary to take time off from your job and your everyday activities so that your tissues can fully heal. Talk to your surgeon to receive full recovery instructions.
SET UP A CONSULTATION
Skilled surgeons Doctors Lupo regularly see patients about butt lifts and a variety of other plastic surgery procedures. To arrange your butt lift consultation and get started, contact our office.