These days, people from many age groups and with different body types are opting for the butt augmentation surgery with fat grafts, more commonly known as the Brazilian butt lift. This procedure has become one of the most popular cosmetic surgeries in the last few years.

The Brazilian butt lift helps in increasing the volume and curves of a patient's buttocks while reducing other trouble areas of their body in volume.
CANDIDATES FOR BUTT AUGMENTATION WITH FAT GRAFTS
Butt augmentation is a procedure designed for both sexes who share the following issues:
A sagging buttocks
A flat buttocks
A disproportionate or small buttocks
An asymmetrical buttocks
Changes in the shape of buttocks due to significant weight loss
Candidates should have a good amount of excess body fat since this procedure requires the use of the patient's own fat cells.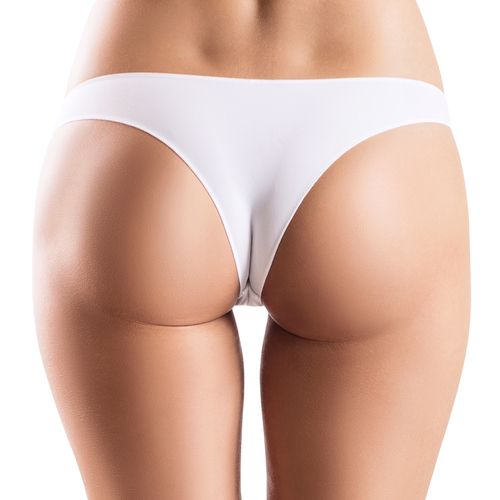 BENEFITS OF THE BRAZILIAN BUTT LIFT
Some of the major benefits of a Brazilian butt lift procedure include the following:
It enhances the appearance of your butt by adding to its roundness, projection, and fullness.
There is an improvement in your overall figure balance (your body looks more proportionate).
It helps in increasing your self-confidence and enhancing your self-image.
A butt augmentation surgery might be suggested for someone who is unhappy with the present shape of their butt. It is also a good option for somebody who is seeking to get a more proportionate figure.

This butt augmentation procedure is specially designed for filling up the upper quadrants of the buttocks so that your butt looks lifted and firm.
THE BRAZILIAN BUTT LIFT PROCEDURE
In a Brazilian butt lift, your own body fat is used to enhance your butt. Because of this, the procedure is considered to be a natural way of augmenting the buttocks.

Doctors suggest that intravenous sedation is preferred over general anesthesia for the majority of the patients undergoing butt augmentation. Your sedation options will be discussed during your consultation at our office.

This buttocks augmentation procedure involves three steps. First, the surgeon will perform fat extraction through liposuction in order to harvest the fat cells for the enhancement. Next, the harvested fat is processed through decanting and centrifugation; this offers the best-quality cells.

In the final step of the procedure, your healthy fat cells are carefully injected back into your buttocks at various depths. This creates the desired plumpness and curve. The greater the care taken during this step, the more likely the grafted fat is to survive in the new area and connect to the blood supply.
BUTT AUGMENTATION RECOVERY
Most patients are allowed to be discharged just a few hours after the butt augmentation surgery. Your surgeon will give you post-operative care instructions, and these will include critical guidelines for taking care of your buttocks as well as the areas that were targeted with liposuction.

You may need to take various medications in order to support healing and avoid infections; these will be prescribed. Your plastic surgeon will provide you with some dates for follow-up appointments as well.

The results of the butt augmentation with fat grafts are long lasting, provided the fat is thriving in its new location. You can retain the new look for a longer period of time if you are successful in maintaining your weight and following a healthy lifestyle.
COME IN FOR A CONSULTATION
Schedule a consultation to find out more about the butt augmentation with fat grafts from one of our skilled and experienced surgeons. Doctors Lupo will be happy to answer your questions.