Losing a breast is a difficult experience, but it does not have to be permanent. If you have lost a breast to cancer or other causes, breast reconstruction in Lafayette, Louisiana may provide a way to restore your look and help you regain confidence in your body and your self.

Many women may need a mastectomy because they have been diagnosed with breast cancer or are at a very high risk of developing breast cancer. Often, the treatment for breast cancer requires the removal of one or both of the breast mounds. While this procedure can be life-saving, for many women it comes with a high price. An important part of the road to recovery, and an option suitable for many mastectomy patients is breast reconstruction.

Breast reconstruction is a surgical procedure that attempts to restore the natural shape and appearance of breasts that have undergone mastectomy. The procedure may deal with one or both breast mounds, depending on the specifics of the mastectomy. One of the most important aspects of breast reconstruction is that the procedure is highly individualized to meet the needs and concerns of the patient.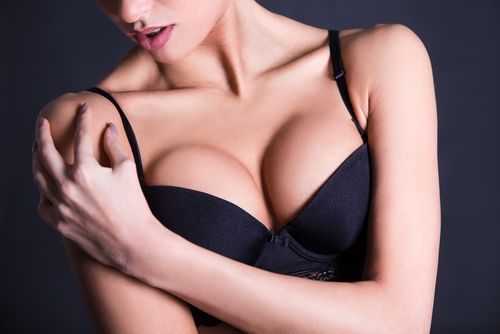 CHOOSING BREAST RECONSTRUCTION
When breasts are removed through surgery, some breast cancer survivors from Southern Louisiana feel that breast reconstruction will help them to feel physically and emotionally "whole" again. If you are interested in breast reconstruction, you may want to consider beginning the reconstruction process at the same time as your mastectomy or, if your breast has already been surgically removed, you may begin the reconstruction process during what is called a "delayed" reconstruction.
APPROACHES TO BREAST RECONSTRUCTION
Your anatomy is unique, so the surgeons at Plastic and Reconstructive Surgery of Acadiana at Lafayette General will create a customized treatment plan specifically for you. There are several different ways in which your breast reconstruction can be accomplished:
FLAP TECHNIQUES.
These procedures (such as TRAM flap, DIEP flap, SGAP flap, and latissiumusdorsi flap) use muscle, fat, and skin from other parts of your body such as your abdomen, buttock, or back to recreate a breast mound. The donor tissue is often tunneled to the mastectomy site and remains attached to its original blood supply. In many cases, a flap technique may be combined with a breast implant.
TISSUE EXPANSION.
Patients who choose tissue expansion should expect a lengthy process that involves several office visits over an extended period of time. An expander will be placed underneath the skin and will be filled gradually to stretch the skin, making room for an implant. This procedure, although time-consuming, can have the advantage of quicker and easier recovery when compared to flap procedures.
BREAST IMPLANTS.
A breast implant (either saline or silicone) can be used to create the breast mound. This is often combined with flap techniques or tissue expansion.

Our surgeons have a thorough understanding of the anatomy and aesthetics of the female figure, gained through many years of plastic surgery experience. They have the skill and artistic eye to make your breast reconstruction a true success – giving you a result that looks and feels like your own natural breast.
REQUEST A CONSULTATION
The surgeons at Plastic and Reconstructive Surgery of Acadiana at Lafayette General have helped many Southern Louisiana women improve their appearance with plastic surgery. They provide a safe and supportive atmosphere so that patients feel comfortable speaking openly about their concerns and goals. To learn more about breast reconstruction, you can request your appointment online and learn how you can receive a private consultation with one of our surgeons.