Microdermabrasion is a skin treatment that diminishes and smooths skin affected by scars to reveal and refreshed and glowing appearance. The aesthetician at Plastic & Reconstructive Surgery of Acadiana at Lafayette General performs dermabrasion procedure on patients in Lafayette, LA, who want to improve the look of facial skin left scarred by accidents or previous surgery, or to smooth out fine facial wrinkles.
WHAT IS DERMABRASION?
Microdermabrasion is a noninvasive, skin resurfacing procedure that gently exfoliates or polishes away the top layer of dead skin cells, while stimulating collagen growth, to reveal healthy new skin that looks and feels smoother. Fine lines, blemishes, dull skin, and sunspots can be improved, especially with regular treatments. Products such as moisturizers, creams, and lotions are more easily absorbed and therefore more effective after
microdermabrasion
treatment. This is a painless, low-risk skin treatment that can be added to your beauty routine.
CANDIDATES FOR MICRODERMABRASION:
Sun-damaged skin
Deep acne scars
Scars from previous surgeries
Deep wrinkles
Hyper pigmentation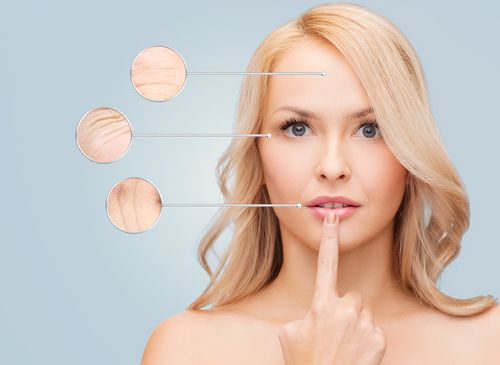 BENEFITS OF MICRODERMABRASION
Eliminates facial scarring
Smooth out facial wrinkles
MICRODERMABRASION PROCEDURE
Before your Dermabrasion treatment, your skin is thoroughly cleansed to remove oil and dirt. A special device is used to exfoliate your skin gently. The device uses
high-speed
rough rolling brush at a controlled pressure to remove dead skin cells. The cells are then removed with a gentle suction instrument.
Immediately following Dermabrasion treatment, your skin will feel as though it has been burned. Pain medication will be prescribed to help you deal with any discomfort, which will subside a few days after the procedure.
The procedure itself may take up to 2 hours, but spot treatments are usually concluded within 30 minutes. Following the procedure, the face will be red and swollen and it is common for scabbing and crusting to occur over the areas that were treated. It is imperative that patients avoid sun exposure to protect the new layer of skin. The skin will look soft and smooth with a visible decrease in irregularities.
MICRODERMABRASION RECOVERY
Healing usually takes place within the first week, and the new skin will appear pink until about eight weeks following the treatment. Makeup can be used to cover up as soon as the skin is healed, and sunscreen should be generously applied for six months following the procedure.