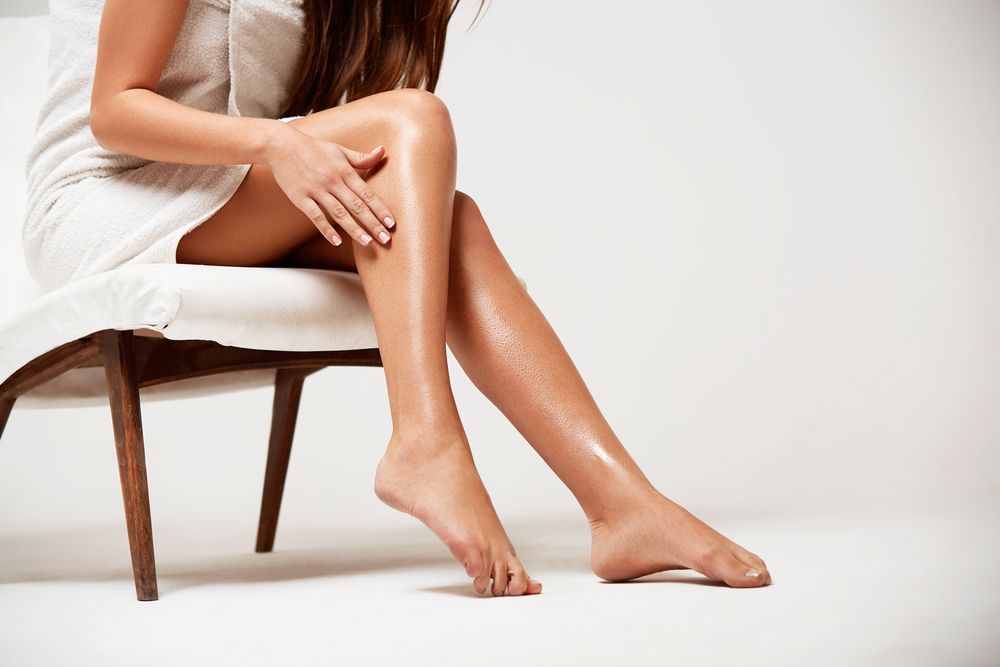 ​​​​​​​When people think of their organs, very few people count their skin. However, the skin is your body's largest and fastest-growing organ and plays several important roles in your health and wellbeing. It acts as an overcoat for our body, keeping it warm when it is cold and cool when it is hot. It also acts as a barrier against water, germs, and anything that might potentially be harmful to our blood, tissues, and organs. However, our skin is also an integral part of our appearance. We all want to enjoy soft, smooth, clear skin that enables us to retain a refreshed and youthful appearance – particularly on our face. As such, protecting and preserving our skin should be a priority for everyone.
Unfortunately, our skin takes something of a beating over its lifetime. Exposure to environmental elements and other toxins such as the sun, pollution, nicotine, alcohol and more all take their toll, along with the natural aging process. As we get older, our natural production of elastin and collagen slows, and this causes our skin to become drier and looser, accumulating in lines, wrinkles, and folds that can make us look older than we really are. Other forms of damage such as pigmentation and scarring can also occur along the way, presenting further challenges with the texture and appearance of our facial skin.
Many products claim to be able to target various aspects of our skin to improve them, some with more success than others. We are pleased to be able to offer two of our favorite skin care products which we know to consistently deliver superior results when it comes to transforming the appearance of skin.

Obagi Skin Care
We are delighted to be a provider of Obagi skin care products which have been scientifically designed using clinical-quality formulations to build healthy, future-facing skin. To do this, Obagi skin care products include prescription 4% hydroquinone and are only available through selected physicians, medical spas and other skin care and medical professionals, including us here at the Plastic and Reconstructive Surgery Center of Acadiana at Lafayette General.
There is a huge range of different Obagi products available, making it easy to find a solution that can help you with your skin problem. These include:
Obagi Nu-Derm - the #1 physician-dispensed skin care system designed to address the visible signs of aging

Obagi360 - a proactive treatment range designed to protect and preserve youthful skin

CLENZIderm M.D - a system, designed to help control acne

Obagi-C Rx – designed to help reduce visible signs of aging

Obagi Hydrate Moisturizers – to provide patients with long-lasting hydration

Obagi Sun Protection – to protect your skin from the harmful effects of exposure to UV rays

ELASTIderm eye products – targeting the delicate skin around the eyes

Professional-C - products that focus on reducing the effects of aging using Vitamin C
SkinCeuticals
SkinCeuticals are another well-known brand of skin care that has a philosophy that focuses on producing products that are both anti-aging and promote healthier, better quality skin. Founded by the renowned dermatologist and professor, Dr. Sheldon Pinnell who changed the face of topical Vitamin C serums with his research, SkinCeuticals products remain at the forefront of innovation and some of the most effective available.
There are dozens of different products to choose from, including face masks, cleansers, serums, toners, moisturizers, corrective creams and more. We will be delighted to help you select the SkinCeuticals products that will most benefit your skin and help you achieve the results that you are looking for.
If you would like any more information on any of the above products, including our recommendation for which is most likely to improve the areas that you wish to transform, please speak to our experienced team.