SOMETHING TO SMILE ABOUT
With age, the fat in the lips and other areas of the face tends to decrease. Likewise, if you have ever been a smoker, you may have fine lines and wrinkles above the top lip that you could do without. Lip Augmentation can reduce the lines and plump up the lips. In addition, other types of lip augmentation can also address lip asymmetry, lack of color and reconstructive needs.

At Plastic & Reconstructive Surgery of Acadiana, Dr. Lupo can talk to you about your lips and the various treatments they offer to create natural-looking and longer-lasting results for women in Lafayette, Louisiana.

The best candidates for lip augmentation are in good physical and emotional health, have reasonable expectations about the procedure and elastic skin, and are currently unhappy with the shape and size of their lips.

There are two ways to achieve this look, depending on your personal goals and aesthetic desires. These options include injectable fillers, such as Juvederm XC, or a fat grafting method using fat extracted from your body.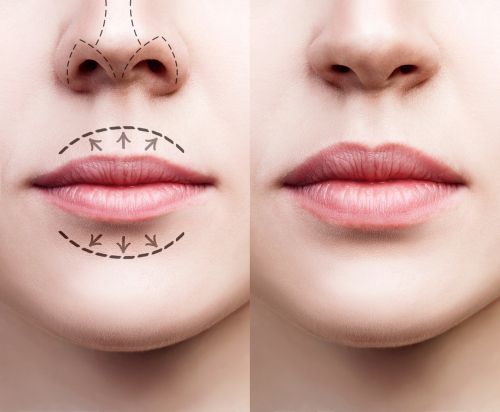 LIP ENHANCEMENT OPTIONS
Fat Filler: Also known as fat grafting, fat deposits are collected from the patient's own body through liposuction. The collected fat is purified and injected with tiny syringes into the lips. Dr. Lupo will take the extra measure of injecting the fat tissue, slowly layering the fat to reshape the lips to meet your aesthetic desires.

Injectable Filler: This is a popular nonsurgical way to enhance the lips. The fillers are made of either hyaluronic acid or collagen-based solutions, which are found naturally in the body. The results are realistic with a natural look and feel. Fillers produce beautiful results, however, they are considered short-term and reinjection is advised every 6-9 months. The treatment process takes one-half hour and results will be noticeable in as little as 2-3 days.

​​​​​​​REQUEST A CONSULTATION
The surgeons at Plastic and Reconstructive Surgery of Acadiana at Lafayette General have helped many Southern Louisiana people of all ages improve their appearance with plastic surgery. They provide a safe and supportive atmosphere so that patients feel comfortable speaking openly about their concerns and goals. To learn more about Lip Augmentation, you can request your appointment online and learn how you can receive a private consultation with one of our surgeons.