As we age, our faces and necks are affected differently. Some people develop wrinkling and sun damage on their entire face and neck. Some people seem to lose facial fat, while others accumulate fat on the neck and maintain good skin tone. Others may develop more exaggerated signs of aging on their neck.

Our patients from around the Acadiana area have found that neck lift surgery can provide dramatic results, especially when combined with other facial rejuvenation procedures.

IMPROVEMENTS FROM NECK LIFT
Neck lift surgery corrects the signs of aging on the neck and the jawline. It often accompanies facelift surgery for a more comprehensive facial rejuvenation. The benefits of neck lift surgery include:
Removing loose, sagging skin from under the chin
Correcting visible vertical bands on the neck
Eliminating areas of fat from under the chin (double chin) and on the neck
Restoring a smooth, youthful-looking neck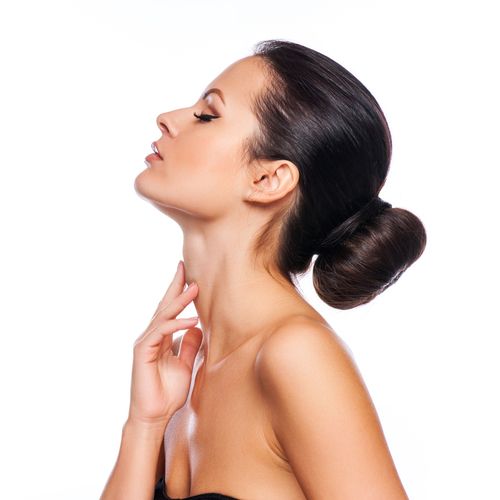 Our surgeons usually perform neck lift surgery as an outpatient procedure. Loose skin is pulled up and back and removed; neck muscles are often tightened as well. The incisions are hidden inconspicuously behind the ears. The result is an enhanced, more pleasing neck and jawline. Improvements from this surgery and others can be previewed during your consultation using the VECTRA 3-D imaging system.

REQUEST A CONSULTATION
The surgeons at Plastic and Reconstructive Surgery of Acadiana at Lafayette General have helped many Southern Louisiana women improve their appearance with plastic surgery. They provide a safe and supportive atmosphere so that patients feel comfortable speaking openly about their concerns and goals. To learn more about neck lift, you can request your appointment online and learn how you can receive a private consultation with one of our surgeons.