Most of us notice someone's nose only when it is not in balance with their face, whether it's too large, too wide, or misshapen. If you are dissatisfied with the shape or proportion of your nose, you are likely dissatisfied with your overall facial appearance. Lafayette, Louisiana rhinoplasty (nose surgery) can improve the way you look at yourself, as well as how others see you. Using the sophisticated VECTRA 3-D imaging system, you and your surgeon can make virtual modifications to your nose before surgery in order to find an aesthetic result you love.
Many women and men increase their self-confidence and satisfaction in their facial appearance, or simply breathe more freely, by visiting our talented surgeons, Dr. Lupo at Plastic & Reconstructive Surgery of Acadiana at Lafayette General for nose surgery.

IMPROVEMENTS JUST RIGHT FOR YOU
Nose surgery is one of the cosmetic procedures that can most greatly improve your overall appearance. It is appropriate for adults, as well as teens, as long as they are about 16 years old and their facial growth is complete. Our patients choose rhinoplasty for their own personal reasons that often include: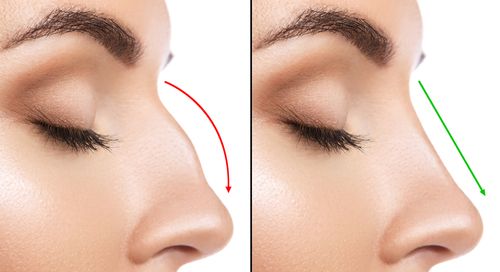 Enhancing the size or shape of the nose
Repairing damage caused by an injury
Improving or restoring breathing
Complementing another facial sculpting procedure, such as eyelid surgery or a facelift
Rhinoplasty is usually performed as an outpatient surgery. The procedure takes about 1 to 2 hours, although more complicated procedures can take longer to complete. Most incisions are concealed inside the nose or along its natural creases, eventually leaving no noticeable evidence of the surgery.

After their recovery, our rhinoplasty patients are usually thrilled with the more balanced and attractive look of their face. It's amazing to see how great women and men alike can enhance their appearance and their self-esteem by improving just this one facial feature.

REQUEST A CONSULTATION
The surgeons at Plastic and Reconstructive Surgery of Acadiana at Lafayette General have helped many Southern Louisiana women improve their appearance with plastic surgery. They provide a safe and supportive atmosphere so that patients feel comfortable speaking openly about their concerns and goals. To learn more about Nose Reshaping (Rhinoplasty), you can request your appointment online and learn how you can receive a private consultation with one of our surgeons.