After getting their malignant breast tissue removed through mastectomy, most patients undergo breast reconstruction surgery to restore a natural-looking breast mound that contributes to a well-proportioned silhouette of the body. Depending upon the level of reconstruction that a patient is looking for, there are two surgical options for her to choose from: implant reconstruction and flap reconstruction.

However, the reconstruction surgery only restores the breast mound and not the nipple and areola region. While the choice is entirely yours, getting the nipples and areolae reconstructed helps make a mastectomy patient feel "whole" again. One cosmetic procedure for achieving nipple and areola reconstruction in mastectomy patients is 3D nipple tattooing.
WHAT IS 3D NIPPLE TATTOOING?
Thousands of women choose 3D nipple tattooing for their nipple reconstruction. The three-dimensional nipple and areola are tattooed onto the reconstructed breast to achieve the look of a real nipple and areola, though it is actually flat and embedded entirely within the skin.

Nipple reconstruction through 3D nipple tattooing is performed only three to four months after the breast reconstruction surgery when the operated area has healed completely. Some women like to go for other abstract and meaningful images such as a 3D heart or a star tattooed onto their breast instead of a nipple and areola.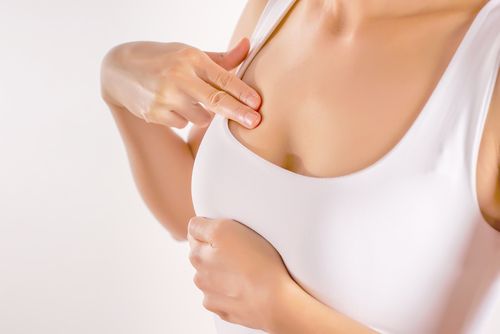 HOW THE 3D NIPPLE TATTOOING PROCEDURE IS PERFORMED
3D nipple tattooing is performed as an alternative to surgical nipple reconstruction by incorporating the trompe l'oeil technique that allows for realistic representation of light and shadow, helping achieve an illusion of protrusion in the newly designed nipple.

The 3D nipple tattooing procedure can also be performed in conjunction with traditional surgical nipple reconstruction by using a wide range of colors and techniques to restore the natural color of the areolae and nipples and also enhance their symmetry.

The procedure incorporates the use of oscillating needles that have been dipped into pigment. The needles are then inserted into the skin tissue of the target site and the pigment is transferred within. The idea is to create an exact image of the nipple that is only two dimensional and appears extremely real when viewed from a distance.

While typically the 3D nipple tattooing procedure is able to produce impressive results in only one session, in some cases the patient might be required to go for subsequent touch-up sessions to obtain the desired results.
WHAT ARE THE BENEFITS OF 3D NIPPLE TATTOOING?
The procedure produces permanent tattoos that last a lifetime with minimal chances of fading.
3D tattooing can be employed for color correcting previously designed nipple tattoos that do not look realistic.
The procedure is minimally invasive and does not involve any post-treatment scarring.
Considering the fact that the artists make use of disposable pigments and needles and follow the highest hygiene protocols, 3D nipple tattooing is a very safe and reliable procedure.
CONTACT OUR OFFICE
Doctors Lupo have a great deal of experience with breast reconstruction, including reconstruction of the nipple and areola. Find out more about 3D nipple tattooing – contact our office for a consultation.